2016 in Review

2016 in Review
2016 has been an exciting year of plane hopping with projects in three cities (five if we get really technical) and two continents. The year's directing projects included the new works with Halifax playwright Karen Morash's Playground (London, UK) and a frank theatre company's Walt Whitman's Secret (North Vancouver, CAN); a contemporary spin on the American classic with United Players' The Lion in Winter (Vancouver, CAN); and a fusion of devising work and First Folio Text in Cardiff with Everyman Theatre's summer production of Romeo and Juliet.
BoucheWHACKED! Theatre Collective was back as The List (Ruby Slippers Theatre) remounted at the Richmond Gateway Theatre to more very positive reviews. Our fourth Ta Gueule Translation Workshops and Reading Series was back at the Cultch in May. This year we were joined by Montreal multiple Governor General French Language Awards nominee Étienne Lepage and Toronto's Award winning translator Bobby Theodore for the English translation of Robin et Marion. Also from Montreal, Emerging Translator Award winner Alexis Diamond joined us for her translation of Marie Claude Verdier's I'm Not Here. Local Vancouver translator Leanna Brodie and Ruby Slippers Theatre rounded out our guest company slot with their translation of I Lost My Husband.
The year began and ended with residencies. Theatre503 (London, UK) kindly allowed me to work around my production schedules on their Resident Assistant Producer scheme. Then, as the year wound down I was invited to join The Presentation House Theatre team (North Vancouver, CAN) as Associate Artistic Director from October to December. A special thank you to both companies who, along with providing shelter from the storm, were tremendously generous, open and willing to share their collective knowledge.
I am happy to report that ongoing volunteer outreach work on behalf of Canadian theatre resulted in the inclusion of playwright's Camyar Chai, Anosh Irani, Sheila James, Ravi and Asha Jain, Anita Majumdar, Wajdi Mouawad, Pamela Mala Shina, Djanet Spears, Jordan Tannahill, Guillermo Verdecchia and Marcus Youssef alongside their international peers in Bloomsbury Methuen Drama's Audition Speeches for Black, South Asian and Middle Eastern Artists edited by Simeilia Hodge-Dallaway. It was particularly gratifying to play a small role in promoting Canadian playwrights and in Sim's ongoing important work.
In my travels, I continue to do my best to bridge individuals and organisations. This month I was able to attend Rimini Protokoll's Top Secret International (State 1) (Munich, GER) on behalf of Theatre Conspiracy and visit Theatre Wrede (Oldenburg, GER) for PHT. I happily continue to act as a representative for Playwright's Workshop Montreal (Montreal, CAN).
2017 is looking wide open for adventure.
Have Pen, Will Travel and See You at the Theatre!
Jack Paterson
DIRECTING 2016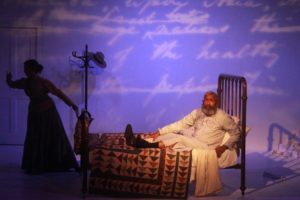 September - October (North Vancouver, CAN)
a frank theatre company
WALT WHITMAN'S SECRET
by Sean O'Leary
Based on the novel by Canadian literary luminary George Fetherling
Dramaturgy by C. E. Gatchalian
Featuring Conrad Belau, Adele Noronha, Kamyar Pazandeh and Tom Pickett as Walt Whitman
Set Design by Michelle Allard | Lighting Design by Itai Erdal | Costume Design by Carmen Alatorre | Sound Design by Dorothy Dittrich | Stage Management by Jethelo Cabilete | Presented by Presentation House Theatre
"...compelling...rich performances....movement sequences that express the sensual liberation celebrated in Whitman's poetry..." - Kathleen Oliver, The Georgia Straight.
"...beautifully produced and performed...Paterson juxtaposes the naturalism of the dialogue-driven scenes with movement sequences in which the characters almost dance as if possessed by their unexpressed longing...The frank theatre company deserves huge credit for taking on such an ambitious project." - Colin Thomas, Colinthomas.ca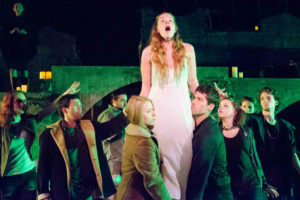 June - July (Cardiff, Wales)
Cardiff Open Air Festival: Everyman 16
ROMEO AND JULIET
By William Shakespeare
Adapted & Directed by Mark Modzelewski & Jack Paterson
Set & Costume Design by Bethany Seddon | Fight Choreography and Assistant Directed by Simon Riordan
Featuring Mikey Howe, Helen Randall, James Pritchard, Cari Morgan, Jon Barnes, Edward Kettle, Steph Smith, Asha Cecil, Toby Harris, Adele Cordner, Carys McQueen, Mark Sadler, Lauren Phillipou, Becs Parker, Lilly Hart, Tom Roderick, Luke Slade, Oliver F. Domínguez-Quero
"...innovative...challenging...daring...a frisson of new energy...breaking down expectations and flipping them on their head…taking the leap into the unknown..." – MyTheatreMates.com
"...fresh, with visceral emotion and raw intensity... visually and audibly stunning..." - Cardiff Shakespeare
"...a brave...alternative glimpse into the words of Shakespeare...bringing it truly into a now...between the interpretation, the cast and the environment- it is definitely a must-see." - An Organised Mess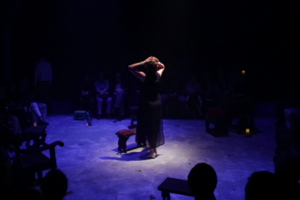 April - June (Vancouver, CAN)
United Players presents
THE LION IN WINTER
By James Goldman
Featuring Marilyn Norry as Elinor and William MacDonald as Henry with Alexander Lowe, Dayleigh Nelson, John Macanas, Julie Disher, and Nick Preston.
Set Design by Marcus Stusek | Lighting Design and by Andrew Pye | Costume Design by Heipo Leung | Sound Design by Megan Lai | Properties Design by Linda Begg | Stage Management by Susan Currie | Production Management by John Harris
"…stellar production…Incredible performances…tight, well-paced and exciting play...you leave the theatre in awe…Don't miss it." - EntertainmentVancouver.com
"William MacDonald as Henry and Marilyn Norry as Eleanor both are magnificent in their roles...a thrilling epic drama for our times." - Reviewvancouver.org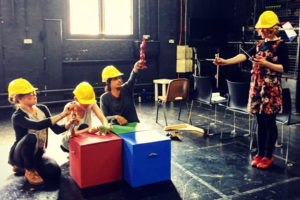 March - April (London, UK)
Goldsmiths University of London
PLAYGROUND
by Karen Morash, PHD Candidate Project
Featuring Komal Amin, Ava Amande, Katie Turner, Jenna Thorne
Lighting Design by Sarah Trim-West | Set and costume design by Marcio Andrey Santarosa | Sound design by Sepy Baghaei | Stage Management by Helen Wrack-Adams | Movement Director/Assistant Directed by Roman Berry
"Jack's focus on the physical development of the characters and his open attitude to having me in the rehearsal room suits my writing perfectly and led to a holistic and moving performance. He enabled the actors to develop close relationships with their characters, whilst maintaining a sense of play, which meant that the group worked extremely well as an ensemble and the performances were spot on." - Karen Morash, Playwright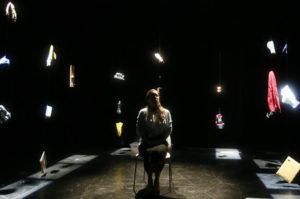 February - March (Richmond, CAN)
Ruby Slipper Theatre and The Richmond Gateway Theatre
THE LIST
Written by Jennifer Tremblay
Translated by Shelley Tepperman
Featuring France Perras
Set and Lights by John Webber | Costumes by Drew Facey | Sound by Mishelle Cuttler | Directed by Jack Paterson
"The List grapples with guilt in a gorgeous production...bursts with exquisite phrasing...this Ruby Slippers production is lovely...there's something very moving about both the artists' and the audience's attention to this isolated young mother." - Colin Thomas, The Georgia Straight
"The List rhymes off our frailties poignantly…this show works exceedingly well…Perras is quiet, forceful, embracing and compelling. Truth and love flow from her richly…This is tender touching theatre." - Baird Blackstone, brokenlegreviews.blogspot.ca
"...an hour of power...blanketed in loneliness and regret, and served as an ace...leaving us to ponder the moments in this woman's life that are uncomfortably familiar — and re-examine our own crowded lists" - Matt Hoekstra, Richmond News
PRODUCING 2016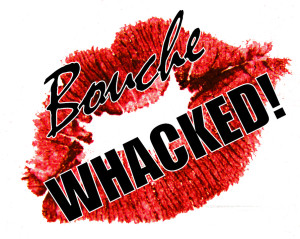 MAY (Vancouver, CAN)
BoucheWHACKED! Theatre Collective
Speak Beyond Language
BoucheWHACKED! was back in May with another series of Translation Workshops and Readings from latest new Canadian Francophone work. Special thanks to the the Ashby House Bed and Breakfast, rEvolver Festival & Upintheair Theatre, Playwrights' Theatre Centre, Playwrights' Guild of Canada, BC Arts Council, Conseil des arts et lettres du Québec and Canada Council for the Arts.
English Language Premiere
ROBIN & MARION
By Étienne Lepage | Translated by Bobby Theodore
Dramaturged and Directed by Mindy Parfitt | Featuring Meaghan Chenovsky, Matt Reznek, Matreya Scarrwener & Markian Tarasiuk
Young lust, love, desire and confusion take hold in a voyage to the end of night.
"...an event of passion...pure and charged with sensation" - Claudia Larochelle, On aura tout vu, 98,5 FM
This translation was commissioned with the support of Canada Council for the Arts.
West Coast English Language Premiere
I'M NOT HERE
By Marie-Claude Verdier | Translated by Alexis Diamond
Dramaturged and Directed by Heidi Taylor | Featuring Melissa Oei
Between her boss's cupcake schedule and life as an urban single, a young woman implodes - literally.
"...in her first attempt on the dramatic writing scene Marie-Claude Verdier is excellent." - Anne Michaud, Bernier et Cie, Radio-Canada Première Ottawa
Winner of the 2013 Cole Foundation Emerging Translator Competition
Ruby Slippers Theatre presents
I LOST MY HUSBAND
By Catherine Léger | Translated by Leanna Brodie
Directed by Diane Brown | Featuring Pedro Chamale, Meghan Gardiner, Chirag Naik and Leslie Dos Remedios
Evelyn lost her husband in a bar bet and she's not sure she wants him back. A smart, feisty comedy about the important things in life: love, freedom, karaoke... and never letting frozen yogurt stand in the way of your dreams.
"Behind its eccentric premise, and the great bursts of laughter that it provokes, lies a script that tackles some of the big, current issues in an original way." – Jeu Magazine
Joining us from across the country were Montreal's multiple French language Governor General Award Nominee Étienne Lepage, Playwright (Robin et Marion), Toronto's Bobby Theodore, Translator (Robin et Marion), and Montreal's Alexis Diamond, Translator (I'm Not Here)
RESIDENCIES
Resident Assistant Producer: Theatre503 (London, UK)
Theatre503 is the home of ground-breaking plays and is dedicated to developing new writers and writing. 503 launched the premiere of a number of plays by now seminal playwrights, including Dennis Kelly, Phil Porter, Duncan Macmillan and Rachael Wagstaff. Theatre503 has received the Peter Brooks Empty Space Award and is the smallest venue to receive an Olivier Award for Katori Hall's The Mountaintop.
Associate Artistic Director: The Presentation House Theatre (North Vancouver, CAN)
Presentation House Theatre believes that professional theatre is for everyone. Every show we present or produce will be of the highest professional standard while also appealing to the diversity of the North Shore. PHT is proud to offer programming for children and youth, adults young and old, the music aficionado and the innovative and emerging dancers. Among other activities, PHT was a part of the six company International Boomerang project.