Production: Associate Artistic Director, The Presentation House Theatre (North Vancouver, CAN)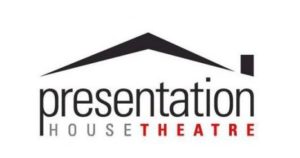 Associate Artistic Director, 2016
The Presentation House Theatre (North Vancouver, BC)
As the year wound down I was invited to join The Presentation House Theatre team (North Vancouver, CAN) as Associate Artistic Director from October to December.  This was a short term contract as Artistic Director Kim Selody's Associate, I served as a member of senior management working with the Artistic Director and General Manager supporting budgeting, contracting, venue management, season planning and other duties.
A special thank you to both company and wonderful PHT team who, along with providing shelter from the storm, were tremendously generous, open and willing to share their collective knowledge.
About The Presentation House Theatre
Presentation House Theatre believes that professional theatre is for everyone. Every show we present or produce will be of the highest professional standard while also appealing to the diversity of the North Shore. PHT is proud to offer programming for children and youth, adults young and old, the music aficionado and the innovative and emerging dancers. Amongst other activities, PHT was a part of the six company International Boomerang project.