The Theatre Backpacker: New Form (Oldenburg, Germany)
The Theatre Backpacker: Flausen and New Form Development
With a backpack, a pair of hiking boots, and well-worn passport, theatremaker Jack Paterson set out to explore theatre practices across the world. Part travelogue and part interviews series, we meet with international producers, artists, and creators exploring their creative process and their projects.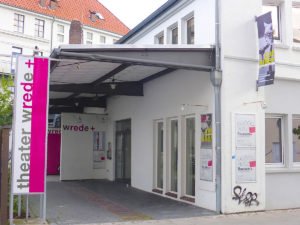 I first heard of Theatre Wrede +'s Flausen Residenz in Oldenburg, Germany in my role as Associate Artistic Director of North Vancouver, Canada's The Presentation House Theatre.
With numerous successes as a producer, director, and dramaturg, my work is rooted in ensemble creation and the actor/artist creator. I have found myself chaffing against the result-oriented necessities of the Canadian production models and the ripple effects it has across training programs and practice. With Flausen, I had discovered a process-based platform dedicated to the creation of new forms and practices. As an artist, the idea of a process-driven residency with no required final project was enormously exciting. Perhaps this could be recreated in Greater Vancouver for local and national artists.